I'm Serious. Don't do it. Anyway...

Just got back from Texas last night. I had sooo much fun. I had no idea exactly how amazing of a time I would have. Jeremy is even better than I thought. Exceeded my expectations, if you will. His grandma, however, sucks a fat one. I took lots of pretty pictures from the plane. I'll be submitting them to my photograph account, deviantART.com, sometime within the next week. :D

Going back to work on a regular basis now seems too horrible to fathom. Heh.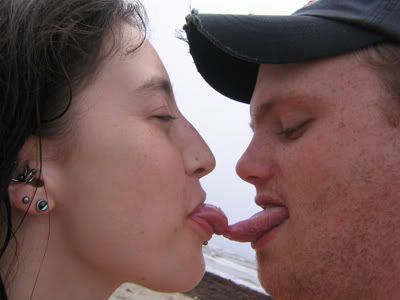 Being at the beach makes you do funny things. Or maybe we're just funny. *shrug*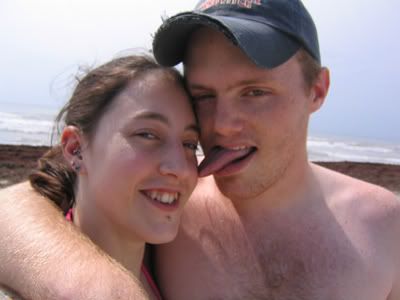 *slurp*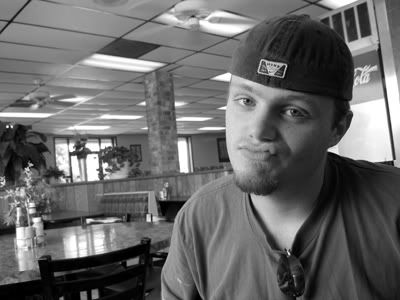 We spent lots of time in the Dairy Queen. Such royalty, we are.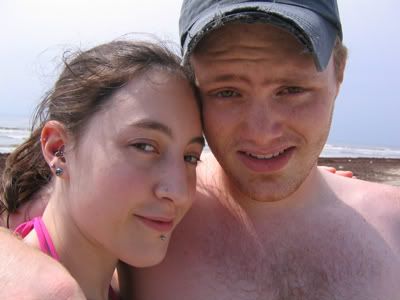 Aww, look at us.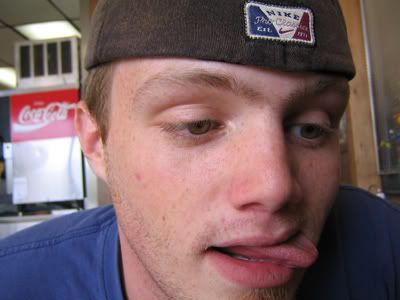 He never has his tongue in his mouth. And I think it's adorable. >:)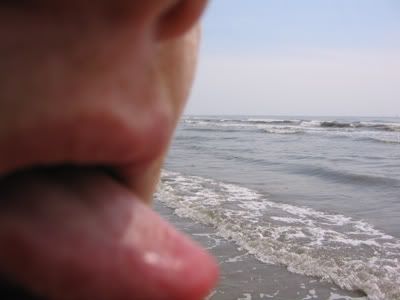 Jeremy is swallowing the ocean.