Yeah. I mean. I know it gets hotter other places. But, 95 degrees? FUCK 'AT!!! At least the humidity wasn't such that it made me swim and grow gills.

Tonight is my Friday. I don't work Wednesday and Thursday. Sooo, peeps give me a holla!!! Haha, oh, wait, sorry. I forgot I don't have any so called "peeps".

When I buy my monthly pack of cigarettes, I usually buy Djarum Blacks. I tried Cherry once. Today, I bought Bali Hai. We'll see how these compare. I love the box. It's so aquatic.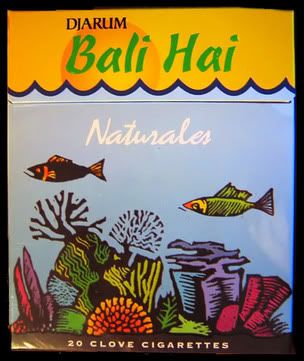 42 days until I go to Texas again. <3 sigh <3 I can't wait.